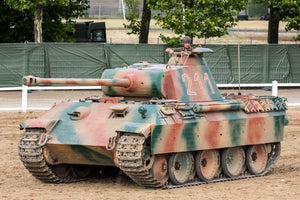 We also like: Panther Ausf A (Medium Tank)
Country: Germany
Why we like it: It was the best German all round tank. The Aus A had a turret with a cast commander's cupola, a ball mount for the bow machine gun in place of a letter box flap. It became the main combat tank of the armed forces of Nazi Germany.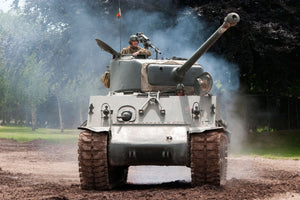 We also like: Sherman Firefly (Medium Tank)
Country: Britain
Why we like it: It can face off with Tiger Tanks! It was based on the US M4 Sherman but fitted with a powerful 17 pound anti gun as its main weapon. The Sherman was maneuverable, and its gun had enough stopping power to strike fear in the hearts of German heavy tankers.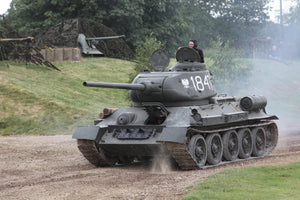 We also like: T-34 (Medium Tank)
Country: Russia
Why we like it: The T-34 brought the first practical use of sloped armour.  This tank revolutionized the design and construction of tanks and was a key player on the battlefield because of its ability to withstand assaults.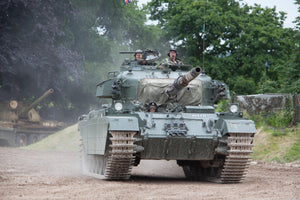 We also like: Centurion Mk 7 (Medium Tank)
Country: Britain
Why we like it: As the birth of the modern battle tank. It was the primary British army battle tank of the post WWII period. It is widely considered to be one of the most successful post-war tank designs remaining in production and seeing combat into the 1980s. 
Our Favourite Tank: Tiger 1 (Heavy Tank)
Country: Germany
Why it's our favourite: In a nutshell because it had heavy armour and a hard hitting gun. It was iconic in WWII. It combined Hitler's obsession with "super weapons" and Germany's expertise at tank design. 
Lead me, follow me, or get out of my way

General George Patton, US Army
AI is about object detection, how you tell the difference between a broomstick and a gun 

David Ray, FLIR executive and ex-US Air Force communications expert who served on Air Force One
While we are guarding the country, we must accept being the guardian of the finest ethics. The country needs it and we must do it

General Creighton Williams Abrams Jr, US Army